Διάλειμμα για διαφημίσεις
Επειδή η αγαπητή true_sucker μας την είπε, (μα είναι όνομα αυτό για μια κυρία; Χάθηκε να διαλέξει κάτι σε «αστέρι από μετάξι» ή σε «ροζ μπουμπού» ή έστω «γοβάκι στο πλακάκι» ώστε να έχει και ο μπλόγκερ κάτι να φαντάζεται;- τέλος πάντων) προχωράμε λοιπόν σε μουσικοχορευτικό διάλειμμα για να συνέλθουμε από την κατάνυξη των ημερών.
Παρουσιάζουμε ένα τραγούδι-έπος της τρομερής Marlena Saw, με τίτλο woman of the ghetto. Ατμόσφαιρα, feeling, στίχοι, αισθαντικότητα αξεπέραστα. Δυστυχώς είναι της υπομονής στο κατέβασμα καθότι εξάλεπτο, ερχόμενο από μια εποχή που οι μουσικοί ενδιάμεσα στρίβανε τσιγάρο. Πλην, αξίζει τον κόπο και ουδείς αναγνώστης του blog ετουτουδωνά δεν πρόκειται να φύγει παραπονεμένος. Παρακαλώ εμπιστευτείτε το γούστο vita moderna και κατεβάσατε παρακαλώ το αριστούργημα αυτό ντάϊρεκτλυ φρομ δε λέντζεντάρυ 1969, δια να έχετε κάτι για τα γεράματά σας παρακαλώ πάρα πολύ. Μόλις τελειώσουν τα 25 κατεβάσματα που προσφέρει το τσάμπα πρόγραμμα θα σας το φέρνω ο ίδιος στην πόρτα σας με το παπί του φίλου μου που δουλεύει στην πίτσα Ρόμα, παρακαλώ πάρα πολύ καλέ κύριε καλέ κυρία πάρτε από εμένα καλό κομμάτι παρακαλώ έχω καλέ καλέ. Δια να δείτε τι κρυμμένα αριστουργήματα υπάρχουν καλέ καλέ παρακαλώ.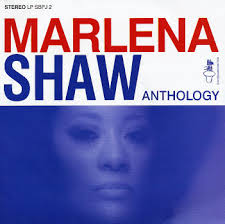 (κλικ στο δισκάκι-->και μετά δεξί κλικ στο download now. Ύστερα save as/ αποθήκευση ως... Τα λέω επειδή οι δικοί μου θαμώνες είναι αυστηρά των γραμμάτων...)
*
Στη συνέχεια παρουσιάζουμε ένα εξαιρετικό βιντεάκιον το οποίο οι συστηματικοί μπλόγκερς θα έχουν ήδη συναντήσει διότι δεν κρύβουμε ότι το βρήκαμε σε συνάδελφον και τόσο μας άρεσε που αναζητήσαμε το κομμάτιον και ευρήκαμε το κομμάτιον και τους στίχους. Συγχαίρουμε τον συνάδελφον που το εντόπισε και μας άνοιξε τα μάτια να χαζέψουμε αυτές τις εικόνες ανεκλάλητου παραδείσου της διαρκούς εφηβείας μας.
Ο συνάδελφος είναι ο
zouri
, και το κομμάτι που ακούγεται είναι το
"Hey"
των pixies. Aφήστε το λίγο να φορτώσει, πατήστε στοπ, αυτό θα συνεχίσει να φορτώνει και πάλι play… Θέλει όμως ADSL νομίζω…ίσως και όχι. Δεν μπορώ να τα ξέρω όλα σ' αυτή τη ζωή.
Καλή διασκέδαση. (Όση ώρα φορτώνουν χαζέψετε κάποιο καλό βιβλίο στην τηλεόραση). Άκου να μας πούνε ότι δίνουμε έμφαση στα θρησκευτικά ζητήματα...Ριε, ιμείς είμαστε κι πουόπ, είμαστι κι ρουόκ, είμαστι κι λαϊκοί, που έλεγε μια ψυχή...